Ray Wells
CEO
With over 25 years' experience in managing property development businesses, Ray leads Amherst Homes from the front as Chief Executive Officer, giving direction on all elements of the business.
Keri Wells
Sales Director
As Sales Director, Keri ensures that each development is thoughtfully designed. She has a hands on role in the sales and marketing of all our properties.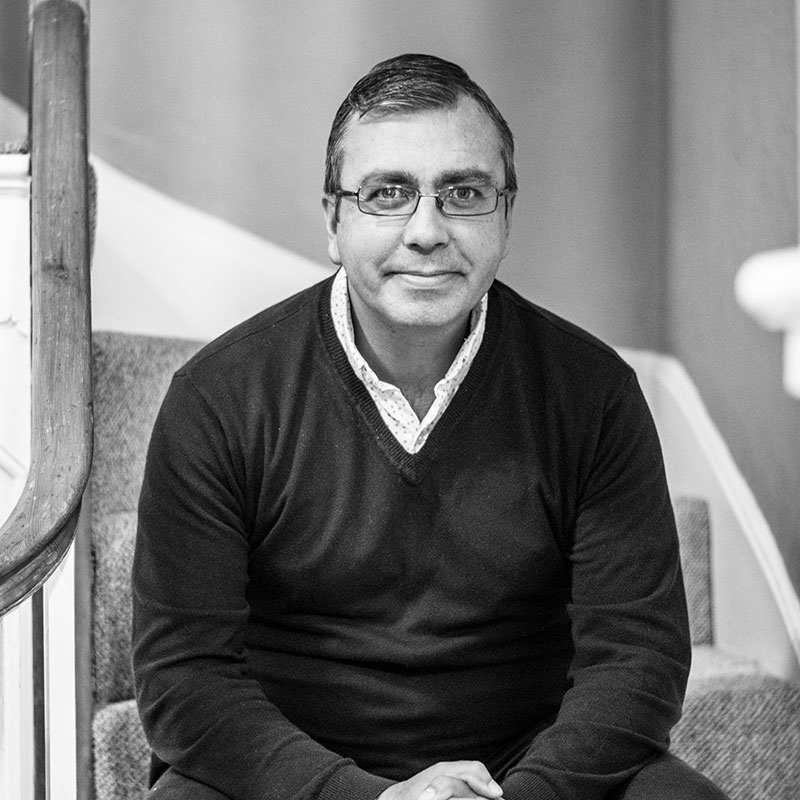 Scott McArthur
Chief Operating Officer
As Chief Operating Officer, Scott oversees all business operations within the company. He has been in the construction industry for over 20 years, specialising in planning and land acquisition.
Tony Wood
Non-Executive Director
As Non-Executive Director of the Board at Amherst Homes since 2016, Tony oversees of all of our developments and activities with interest. Prior to this, he has held a number of senior management positions within the IT and Financial sectors.
Tony Birchall
Build Director
Tony has been working in a variety of roles in construction for over 30 years. His experience and understanding ensure that our high standards are maintained.
Chris Thomas
Commercial Director
As Commercial Director, Chris controls the financial aspects of project delivery from site appraisal estimates to settling final accounts with contractors. His management of the various aspects of developments ensure that everything is completed on time and on budget.
William Mallett
Operations Manager
Will is one of our longer serving members of the team. His previous experience on site allows him to co-ordinate the various design consultants and certification agencies we work with efficiently. His keen eye for details helps him to snag finished plots to ensure that our high standards are adhered to.
Joe Murphy
Commercial Buyer
Joe has been working in the construction industry for over 14 years. He has experience in civil engineering, dry lining and high end refurbishments for both the private and public sectors. In his current role, he is a Commercial Buyer for Amherst Homes.
Alex Steel
InterMEDIATE Quantity Surveyor
As an Immediate Quantity Surveyor, Alex works alongside both the commercial and site teams to ensure that developments proceed according to budget. He has experience as an Estimator and Subcontractor, working in London, South East Asia and Australia.
Chantelle McArthur
HR Generalist & Health and Safety Co-Ordinator
Prior to her current role at Amherst Homes, Chantelle was a Talent Acquisition Partner for a FTSE 250 Commercial Recruiter. After 5 years with us she manages our HR and recruitment function as well as coordinating our site H&S policies and procedures.
Tara Ellis
Customer Care Co-Ordinator
Tara co-ordinates all incoming queries from our clients after purchase, liaising with customers and sub-contractors for our post-sales Customer Care.  She has been with us since 2016, having started with the business as our Receptionist.
Tayla Morhall
Assistant Land and Planning Manager
Tayla graduated from UEA in 2018 with a BSc in Geography, where she found her love for place-making and development. Tayla joined a National House Builder in 2018, and commenced her further studies with an MSc in Real Estate and Planning. In June 2021 she joined the team here at Amherst Homes.
Tara Westwood
Sales & Marketing Consultant/FRONT OF HOUSE
Tara developed a passion for the property industry in her time as an Estate Agent. Tara's eye for detail and tonal awareness have made her the ideal individual to manage the company's PR, social media and website since she joined us back in 2018. Tara also works alongside the Amherst sales team to ensure that sales progress smoothly to completion. 
TBC
Finance Manager
abvnkdklsajfklsfjsklfjskljskldjselkdjskldjslfjsilfjsilfjsifjsiofjseiofjseiofujsodfujsfjsiofjseofjsodjsdoujseofusofsofusodfusodfsdofsdofos
Russell Smith
Quality Control & Customer Care Manager
Russell joined Amherst Homes in June 2021 and  has worked in the construction and facilities industry for over 30 years. Having worked on site for many of those years he has key knowledge, experience, and a keen eye for detail to snag completed properties and maintain the high standards to which all Amherst staff are proud to adhere to.
Brendan Rooney
Senior Site Manager
Brendan joined Amherst in February 2022 bringing with him over 30 years of project management experience. His aim is to utilise his experience and knowledge to ensure that delivery targets are met, and the finished homes are completed to the highest standard of quality .
Nick Sims
Assistant Site Manager
Nick is currently an Assistant Site Manager, having started working for us back in 2012.  He supports the on-site Manager to ensure that developments proceed according to plan.
Careers at Amherst Homes
Here at Amherst Homes we believe that the people we employ are our greatest asset.
We are always pleased to hear from prospective applicants who share our passion for quality and best practice and individuals who believe they have the skills to help us achieve our aims.
If you feel that you have the expertise, ambition, and enthusiasm to be part our award winning team please send your CV to chantelle@amhersthomes.co.uk. We look forward to hearing from you.
Our Developments
Our developments are in Essex, Cambridgeshire and Hertfordshire and are designed and built by local people, for local people, using locally sourced materials.
Customer Care
The satisfaction of homeowners is at the heart of everything we work towards, and we pride ourselves on delivering a high standard home to our local community.